Image

Welcome to the Washington State School for the Blind
WSSB Online UEB Course
Registration: https://tinyurl.com/UEBclass2022  Please register by October 12, 2022.
Who: Anyone who wants to learn braille and pass the Washington State Unified English Braille Competency Exam.  Certification is required for staff who are teaching or producing braille for students.
When: Classes will meet online Wednesdays afternoons (exact time TBD) and be recorded to watch at a different time.  Classes will begin Oct 19 and run through the Feb.
Cost: The class is free, but participants will need Ashcroft's Programmed Instruction: UEB and Companion Reader for Ashcroft's Programmed Instruction: UEB.  Order: http://www.scalarspublishing.com/ordering/.
Other Materials: Participants will need a Perkins Brailler, slate and stylus, and Braille paper.  More information will be sent after registering for the class.
Clock Hours will be available. This class is intended to teach the basics of braille transcription, not tactile braille reading.
Questions?  Annie Stockton will be teaching this class. Contact: annie.stockton@wssb.wa.gov, 360-947-3369 or Pam Parker at pam.parker@wssb.wa.gov.
Jessica Chandler
Image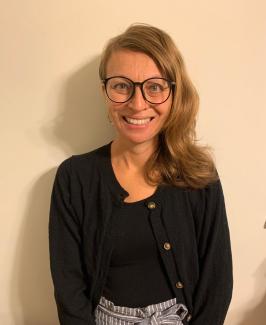 Meet our new 

Associate Director of Outreach, Birth to 5
Statewide Coordinator of Early Support for Infants/Toddlers (B/LV)
Contact Jessica:
360.947.3305 or jessica.chandler@wssb.wa.gov
2214 E. 13th St., Vancouver WA 98661