Image

Welcome to the Washington State School for the Blind
WSSB Track Meet 2023
It's that time again!! Our annual track meet will be on May 18, 2023!! Participation is open to blind or low vision students ages 5-21.  Register by May 1, 2023!
Image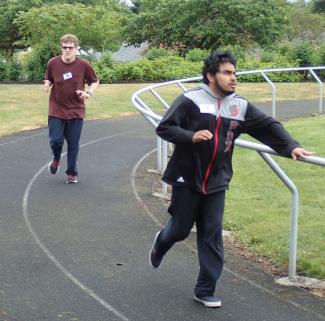 Vision Grant and Mentorship Program
The vision grant program is a partnership involving the Office of the Superintendent of Public Instruction (OSPI), Washington Sensory Disability Services (WSDS), the Washington State School for the Blind (WSSB) and Stephen F. Austin State University in Texas. Since 2017, our program has offered yearly grants and mentor support to Washington State teachers who wish to add a vision endorsement to their certificate. Over this time we have added nearly 40 new vision professionals throughout the state to assist in meeting the needs of this ever-growing field.
Vision Grant and Mentorship Program | Washington State School for the Blind
2214 E. 13th St., Vancouver WA 98661